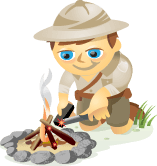 Are you looking for cool blogging tools to enhance your business blog?
The right mix of blogging plugins and widgets can make it easier to blog and also help you achieve your business goals.
To help you keep up with the latest and greatest, we asked a group of blogging pros to share the favorite new tools they've recently discovered.
Here are the latest blogging tools adopted by these social media pros.
#1: Lucky Orange
Arsham Mirshah of Web Mechanix turned me on to Lucky Orange. It allows you to watch activity on your site in real time and play back people's sessions.
I've been using it to watch fall-off and landing page activity. It has heat maps so you can see where people are engaging with your pages, and it even has live chat. You can proactively chat with someone who is on a page and let them know you are there to help or people can reach out to you directly when you have chat online.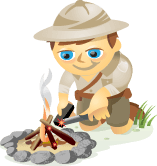 Do you blog?
Looking for exciting new tools to simplify the blogging experience? If so, keep reading.
We decided to get the scoop on today's hottest blogging tools.
We asked 22 pros to share their favorite new finds. Here they are…
#1: InboxQ
A great blogging tool I discovered a few months ago is InboxQ. I like it because it helps me come up with better blog topics. This tool helps you find questions people are asking on Twitter.
InboxQ lets you create campaigns with different keywords. Usually the best thing to do is to create campaigns with keywords from topics you specialize in. So when someone asks a question with those keywords, you will be updated about it and you can answer the question.
You can work on these questions and come up with better blog topics in your area of specialty. For example, I have two campaigns: one on white papers with keywords like white paper, whitepaper, etc., and the other on social media with keywords like social media, Twitter, Pinterest, Facebook, etc.