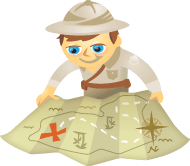 Do you use your smartphone to carry out your social media marketing while you're away from your desk?
Are you looking for apps to make you more productive?
Finding apps to help us perform our day-to-day tasks has become more important than ever.
In this post, I'll give you 26 tips, an A-Z guide for using smartphone apps to boost your efficiency, no matter where you are.
#1: Access and Review Analytics
The convenience of accessing analytics wherever you are makes it easy to keep up with data-driven projects in real time.
The analytics apps I suggest show your important key performance indicators (KPIs), how users are finding your website, visitor paths and so much more.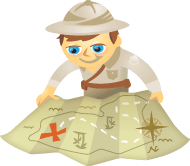 Are you thinking about putting your business on Instagram?
Are you looking for content ideas for this increasingly popular mobile social platform?
Read further to discover how you can use Instagram to give your business extra visibility and better engage with the Instagram community.
What Is Instagram?
Instagram is a free mobile photo-sharing app with 80 million users and counting. It has seen many changes lately.
Instagram was acquired by Facebook in April 2012, launched a redesign on iOS that includes a new "Explore" tab and is rumored to be developing a web presence (so that users can see photos online, not just on the mobile app).
Social media management platform HootSuite also recently announced the addition of Instagram to its app directory. This gives HootSuite users access to almost all of Instagram's features, which include searching, viewing and liking content, adding comments and sharing photos to other social platforms.
Clearly, Instagram is an up-and-coming photo-focused social platform not to be ignored. So what can your brand do with it?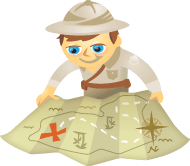 Wondering if the rapidly growing Instagram photo sharing community could benefit your business?
As teens quickly migrate to Instagram, could their photo sharing addictions include your pictures?
Instagram was the smartphone photo sharing tool of choice long before its acquisition by Facebook and the release of an Android version. And it's growing faster than ever.
What Is Instagram?
Instagram is a free application for iPhone or Android that lets people take photos, apply filters to change the look of the photos and then share them. Users can share them on Instagram while also choosing to share them to Facebook, Twitter, Tumblr and Foursquare.