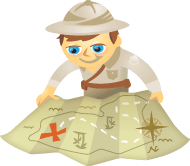 Do you know how your social media activities are driving offline sales? How many customers came into your store or called for more information after viewing your social media profiles?
Here's one of the biggest questions for businesses: Will the time they spend interacting on Facebook and Twitter affect their sales? Though they spend the considerable effort necessary to create thriving social media communities, small business owners and marketers often fail to drive floor traffic, inbound calls, store sales, and other offline business success metrics.
But it doesn't have to be that way. Savvy marketers will begin to tie the development of communities on social media networks to increased revenue if they implement a few of these simple steps that make sense for their specific business.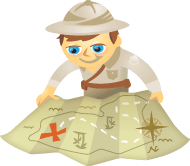 By now, you have probably heard the success stories of companies like Dell and Starbucks, which have created hugely successful social media presences that serve millions of fans and generate millions of dollars of revenue.  The only problem is, your small business doesn't have 1/1000th of the brand recognition these companies have.  You run a solid small business that is well known in your niche or your region, but not beyond.
How can social networks become useful marketing and operations tools for smaller businesses that don't have a large customer base?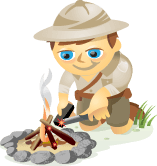 Just as marketers are getting a handle on Facebook, Twitter, and YouTube, a fresh group of social media networks are poised to make a splash in 2010.
These networks have not reached mass adoption yet, so it's not necessary to get active on all of them immediately.  But remember, Facebook only took 6 years to reach 400 million registered users.  You should keep an eye on these five upstarts to see if their innovative services attract large audiences in the near future.
Why You Should Pay Attention
Learning the ropes on new services before they gain mass traction can help you get value from them faster once they catch on.  Monitoring the innovations in the social media space also gives you an indication of how the market is changing and will evolve over the next few years. Marketers should stay abreast of broader market trends to assure their messages stay relevant.