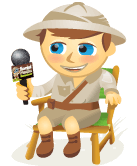 In this video I interview Peter Shankman, founder of Help a Reporter Out (HARO), vice-president of Vocus and author of Customer Service: New Rules for a Social Media World.
Peter shares the story of HARO and how customer service has evolved and gives insights into the best practices on how to engage with your customers on social media.
You'll learn what you need to know to create a strong customer-service culture on social media.
Be sure to check out the takeaways below after you watch the video.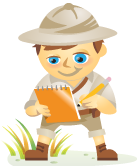 I recently sat down with Peter Shankman, founder of the network Help a Reporter Out, also known as HARO.
In this interview, Peter reveals why he started HARO, why it works and offers tips for starting your own social network. He also talks about how he built his community using social media.
HARO's tagline is "Everyone Is an Expert at Something" and the site's mission is to connect experts with journalists who are under a deadline. More than 100,000 experts are registered at the HARO site and more than 1,200 media queries are sent weekly to his global audience.