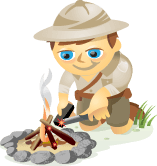 Are you a busy social media marketer?
Do you want to find more tools and tips to do your job even better?
Marketers are always looking for useful social media tools to increase visibility and productivity.
In this article you'll discover the best tips and tools I shared on the Social Media Marketing podcast this year.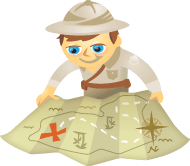 Are you thinking of launching a Facebook contest or giveaway?
Is your goal focused on recruiting new fans? Collecting qualified emails? Engaging your existing fan base?
How can you be sure the type of contest you choose fits your Page and your goals?
Choosing the right type of contest to run on Facebook can be a challenge.
To help you decide what will work best for your goals, here are six types of contests you can run on Facebook.
#1: Sweepstakes Campaigns
A sweepstakes is a great vehicle for collecting email addresses from existing or new fans.
Participants enter and a winner is chosen by a random draw on a specified date.
Sweepstakes are the contest of choice if you want to maximize the number of participants without spending a lot of time on the effort. But it has its drawbacks. Here's what you need to know: