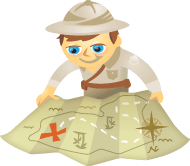 Do you have a Facebook Page and a Facebook personal profile?
Are you trying to figure out how to work your business life into your personal life on Facebook?
Well, have no fear. I'm going to lay it all out for you and dive into some of the reasons the two sides of your Facebook life should be linked together.
You may also want to review your Facebook privacy settings to help you understand what's visible on your personal profile.
Here are 9 tips for understanding how your Page and your profile work together.
#1: Understand That Your Page and Your Profile Are Very Separate
Even though you log into your profile to get to your Page and they look like they are linked together, no one else knows which Pages are attached to your profile.
When you log in using the email address you use for your personal profile, you can then switch to use Facebook as your Page. Think of it as having to get to your Business Page via your personal profile.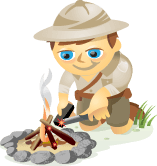 Are you wondering how Facebook's Timeline will impact your business and marketing?
Right now Timeline is currently limited to personal profiles and with no schedule set or promised for brand pages.
However, given Facebook's history with design changes and how changes of this sort first get released to users and later on get applied to brands, it's likely that Timeline is on the horizon for business pages as well.
This article will explore what the timeline means for marketers.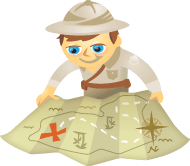 Not using Facebook for business yet? Wondering where to start?  Already on Facebook, but not sure if you've done everything right? Well look no further.  Bookmark this article.  It will be your comprehensive guide to using Facebook.
By the way, you're not alone. There are still many business owners and marketers who don't quite know where to start—they struggle to gain momentum and achieve measurable results from their efforts.
This post is designed to help you understand what Facebook can do for your business and lead you through a step-by-step process for getting started on building a compelling presence and optimizing your Facebook marketing.