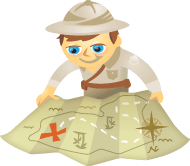 Do you want to learn more about your social media followers?
Have you created social media buyer personas?
You have to know your audience before you can serve them on social media.
In this article I'll show you how to create buyer personas for your social media audience using Google Analytics.
Why Buyer Personas?
A buyer persona goes beyond the definition of your target audience. You use them to create fictional identities that represent people within your target audience who share similarities.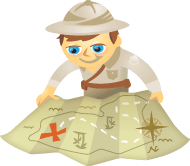 Your audience is the lifeblood of your business, and knowing who they are and what they want is a key to success.
What you might not know is that there's a treasure trove of knowledge about your ideal audience hidden in the sea of followers and fans you've already attracted.
Here are four ways you can learn more about your audience by looking at their social media life.
#1: How Do They Describe Themselves?
Look at their bios on their social networks. How do they describe themselves? What are they passionate about? This may be obvious, but most of the users you'll run into take this space very seriously, and the short (often < 200 character) bio is a precious piece of real estate.
By analyzing your followers' bios, you can get a deeper look into the things that they value most highly about themselves.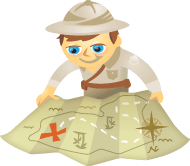 Is your business looking for leads?
As enticing as the saying is, "If you build it, they will come," we all know that just because we build a social media presence, people don't magically start knocking down our door.
Instead, we need to encourage people to come to our social pages and once they're there, we have to create enough value for them to hang around. And through these repeated exchanges, casual users can become regular visitors as well as valuable leads.
In previous posts, I've written A-Z guides to help create the absolute best presence on Twitter, Facebook, LinkedIn and blogs. Now let's turn our attention to harnessing the power of those efforts for lead generation.