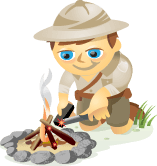 Are you considering mobile marketing? Wondering how mobile opt-ins differ from social opt-ins?
Keep reading to discover how mobile opt-in marketing is unique from social media marketing.
In a previous post discussing how to combine QR Codes with Facebook, I received a lot of questions about opt-ins. Given the importance consumers place on spam management across all media, and brands place on tracking digital marketing's effectiveness, understanding social and mobile marketing opt-ins is imperative.
Opt-in Marketing Defined
Traditional opt-in marketing, often called "permission marketing," requires marketers to get explicit permission from consumers before they can deliver marketing collateral to them. This approach contrasts with "interruption marketing" where consumers receive messaging from a brand without giving consent (which, when done badly, reminds us of a certain meat product).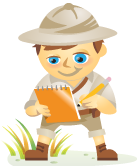 I recently interviewed the world's leading marketing expert Seth Godin, author of 11 books (many of them focused on marketing). Some of his more notable books include Permission Marketing, Purple Cow, and Tribes. His most recent bestseller is called Linchpin: Are You Indispensable?
During this interview, you'll learn how Seth employed new media to promote his latest book and his thoughts on marketing and social media.  Note: Be sure to listen to the complete interview at the bottom of this article.
Mike: What exactly is a "linchpin" and how do I know if I'm one?
Seth: A linchpin is the person we can't live without—the indispensable person who does work that matters, the person who is trying to stand out as opposed to fit in, the one who's not easily replaceable, the low-paid cog in the giant industrial machine but, in fact, the person whom we seek out.