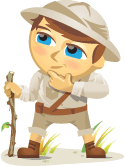 All businesses are being forced to go social. Are you facing internal conflict behind the firewall?
This is not a post about social media marketing. I'm not here to give you hints on how to increase your friends, fans and followers.
Nor will I say that it's time for your business to "join the conversation" and I promise not to overuse the word transparency either.
I believe that most brands (large and small) get it.
Friends, fans and followers are important, yes. And brands increase their social equity by engaging in two-way dialogue with their constituency, yes. And transparency is key to these external engagements, yes.
But there's an underlying challenge that's not being addressed as it should be.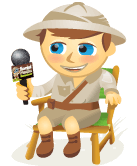 In this interview I talk with Scott Monty—head of social media for Ford Motor Company—and the man in charge of Ford's social media presence and initiatives like TheFordStory.com.
When you think of Ford, you might think "old American car company." However, under the direction of Scott Monty, Ford has become one of the leading big businesses in America using social media to connect directly with consumers. And it certainly seems that Ford is on the right track to success, recently reporting 1 billion dollars in profit!
In this video, you'll learn how Ford uses TweetUps to help Ford executives connect with customers across America and how Ford is humanizing its brand. Scott also provides advice to other businesses that are looking to capitalize on social media. Scott also has a little fun, as you'll see…
VIEW VIDEO HERE NOW: