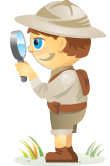 What if there was an online place where you could lend a helping hand, connect with peers and get help?
What if that place was free?
Well, I have good news! Social Media Examiner is proud to introduce Social Media Examiner's Networking Clubs.
Keep reading to learn more about the Networking Clubs and how you can get in.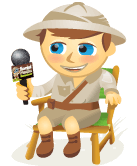 In this interview I talk with Frank Eliason—the senior director of national customer care for Comcast—and the man behind @ComcastCares.
You may have heard that Comcast is on Twitter, but Frank talks about the channels Comcast monitors and how they engage customers. Frank mentions a concept called "peers helping peers." In the video Frank also talks about what types of employees are best for handling Twitter support. Frank shares how Twitter helped Comcast rapidly identify a problem during the NHL playoffs in less than three minutes. He also shares the biggest mistakes businesses make with social media.
VIEW VIDEO HERE NOW: