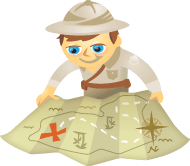 Is your WordPress blog safe from malicious people?
Would you like to make your WordPress blog more secure?
Most often, people don't think about security measures until it's too late. But there are some simple steps you can take to keep your blog safe.
Why Secure Your WordPress Blog?
A blog that has been hacked can suffer from loss of content, stolen data and expensive downtime. Maintaining the security of your blog helps you protect your reputation and provide your visitors with the best service possible.
Because WordPress is such a popular platform for blogging, it's a regular target for hacking attacks launched by people who find and exploit weaknesses and vulnerabilities in websites.
Here are 5 simple security measures that you should implement on your business blog today to protect it from hacking attacks.
#1: Delete the "Admin" Username
Hackers look for blogs that use the default WordPress admin username because it's half of the information they need to gain entry to your blog. When you use "Admin" as your username, you save the hacker a lot of time. All they'd need to do next is to figure out your password. Once that happens, they can enter your blog and do whatever they want.
The first step in making your blog secure is to create a new user profile for yourself and delete the default admin username. This makes it more difficult for someone to hack into your business blog.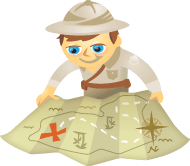 Is your Facebook page secure? With such a critical marketing tool, are you keeping your virtual house locked and safe?
With so much focus on managing the wall and running promotions, Facebook page security is often overlooked.
The good news is that Facebook's security is actually quite effective. SSL encryption greatly reduces the chance of a page being hacked by a malicious script to take over the page or bypass its content.
However, while Facebook's security from external threats is great, there are still threats that every page admin needs to be aware of.
So here are five ways to keep your page safe and secure.
#1: Moderate your page's admins
Many companies collect page admins over time because they fail to remove old ones. Add up the social media managers, graphic artists, web designers and even interns, and pages can have dozens of admins.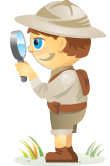 Welcome to our weekly edition of what's hot in social media news. To help you stay up to date with social media, here are some of the news items that caught our attention.
What's New This Week?
Yahoo To Dump Delicious: Yahoo is downsizing and looking to either shut down or get rid of Delicious, MyBlogLog, Yahoo! Bookmarks and Yahoo! Picks. If you are part of the active Delicious user community here's a list of alternative bookmarking sites and how to download your Delicious bookmarks.  Click here to read an update from Delicious.