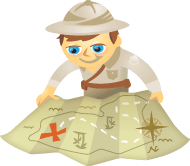 Would you like to combine forces with another company in a collaborative promotion?
Want to know why this is wise and how to do it? Keep reading…
Going Beyond the Customer
Many marketers have a relentless focus on a single dimension of social interaction: the brand-consumer relationship.
Thinking that the "social" in social media marketing is all about your relationship with consumers is constraining.
Rethinking the role of other relationships can dramatically improve the effectiveness of those very marketing efforts designed to engage your target customers.
While social channels facilitate new ways of tapping into "partners" and as the line between personal and professional relationships has blurred, it is important to view business relations in a new—and yes, more social—light.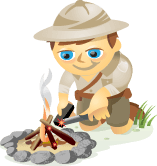 Just as marketers are getting a handle on Facebook, Twitter, and YouTube, a fresh group of social media networks are poised to make a splash in 2010.
These networks have not reached mass adoption yet, so it's not necessary to get active on all of them immediately.  But remember, Facebook only took 6 years to reach 400 million registered users.  You should keep an eye on these five upstarts to see if their innovative services attract large audiences in the near future.
Why You Should Pay Attention
Learning the ropes on new services before they gain mass traction can help you get value from them faster once they catch on.  Monitoring the innovations in the social media space also gives you an indication of how the market is changing and will evolve over the next few years. Marketers should stay abreast of broader market trends to assure their messages stay relevant.