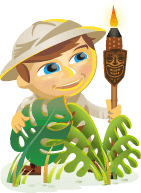 Do you create great content other businesses might find interesting?
Have you considered collaborating with other brands?
To learn how to create marketing partnerships with content, I interview Andrew Davis.
More About This Show
The Social Media Marketing podcast is an on-demand talk radio show from Social Media Examiner. It's designed to help busy marketers and business owners discover what works with social media marketing.
In this episode I interview Andrew Davis, author of Brandscaping: Unleashing the Power of Partnerships. He's also a popular speaker.
Andrew explores the why and how of marketing partnerships with content.
You'll discover the importance of creating marketing partnerships, as well as how to find the best partners and the keys to a successful collaboration.
Share your feedback, read the show notes and get the links mentioned in this episode below.
Listen Now
Listen now: Play in new window | Download | Embed
Subscribe: iTunes | Android | RSS
You can also subscribe via
iTunes
,
RSS
,
Stitcher
,
SoundCloud
or
Blackberry
.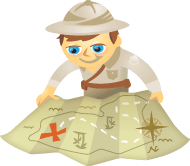 Would you like to combine forces with another company in a collaborative promotion?
Want to know why this is wise and how to do it? Keep reading…
Going Beyond the Customer
Many marketers have a relentless focus on a single dimension of social interaction: the brand-consumer relationship.
Thinking that the "social" in social media marketing is all about your relationship with consumers is constraining.
Rethinking the role of other relationships can dramatically improve the effectiveness of those very marketing efforts designed to engage your target customers.
While social channels facilitate new ways of tapping into "partners" and as the line between personal and professional relationships has blurred, it is important to view business relations in a new—and yes, more social—light.