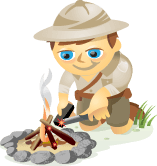 Do you blog regularly?
Are you looking for tools to make the process easier?
Blogging is hard work and it takes a lot of time to do it well. Wouldn't it be great if you could streamline parts of that process?
In this article, you'll find a list of tools, apps and advice you can use to find your groove and take care of blogging business.
#1: Brainstorm Blogging Ideas
When you need inspiration for your next blog post, where do you go? You can avoid blogger's block by trying out these idea-generators to quickly get your creative juices flowing.
How to Use Quora to Cook Up Great Content: Adrienne Erin writes a pretty inspiring post about scanning Quora to find popular conversations and using those topics to create blog content.
Don't Know What to Write About? Get Ideas From the Blog Topic Generator [Free Tool]: Ginny Soskey introduces HubSpot's handy new topic generator. You simply put in three terms (nouns) you'd like to blog about and the tool spits out several topics. Of course, the topics aren't always 100% perfect, but you can tweak them to make them work for you.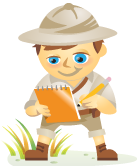 When you think of content optimization, what's the first thing that comes to mind?
Do you think of keywords, links and search engines?
Or do you focus on useful content, interesting articles, engaged audiences and happy customers?
If you're in the second camp, you're clearly familiar with "the big picture" of optimization. But if you're in the first camp, then stick around—sounds like you need a new perspective!
The most important thing we learned from the Google Panda updates in 2011 is that search engines are really serious about improving search quality and user experience.
Since then, the priority for site owners has been to create original, interesting and sharable content that attracts links from other sites.
Lee Odden has written his first book titled, Optimize: How to Engage More Customers by Integrating SEO, Social Media and Content Marketing. In the book, he takes a holistic approach to content and search optimization and proposes that companies should consider all of the digital assets, data and content they have to work with in order to make both customers and search engines happy.
Here's what you need to know about the book.