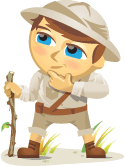 Are you wondering if measuring social media return on investment (ROI) is important?
Do you cringe when you think about putting together another report?
You aren't alone. But times are changing for social media and these reasons will show you why it's time to get serious about measuring your results.
Do I Really Need to Measure ROI?
Let's start by addressing the elephant in the room. Is ROI the right measure of success for social media?
There are many who would argue that a financial return doesn't show the true value of social media for the organization. I would agree that ROI doesn't paint the full picture.
However, the bottom line is that executives and business owners sleep, eat, and breathe ROI. It has been the measure of success since the beginning of their careers and while we can jump up and down and tell them it isn't a complete picture, they aren't going to believe it until they see it.
Therefore, it's time to get serious about ROI, but that doesn't mean that you should sacrifice other types of metrics that help to round out the story. You need both and this is why.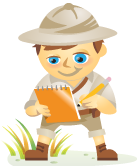 I recently interviewed Jay Baer, co-author of the brand-new book The Now Revolution and founder of the popular blog ConvinceandConvert.com.
In this interview, we talk about social media marketing, Jay's experience writing the book and about where this crazy, fast-moving industry is headed.
Mike: Jay, what's the single most important thing that marketers or business owners need to know to be successful right now?
Jay: It's a terrific question. One of the things that we talked about a lot in the book is the fact that you have to act quickly as an organization. The example that we use to kick off the book is if you're at a hotel and you're having a bad hotel experience—it's dirty or gross or whatever—historically, you might go down to the front desk, or call the 1-800 number or write a letter.