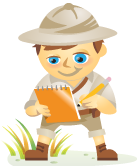 I recently interviewed the world's leading marketing expert Seth Godin, author of 11 books (many of them focused on marketing). Some of his more notable books include Permission Marketing, Purple Cow, and Tribes. His most recent bestseller is called Linchpin: Are You Indispensable?
During this interview, you'll learn how Seth employed new media to promote his latest book and his thoughts on marketing and social media.  Note: Be sure to listen to the complete interview at the bottom of this article.
Mike: What exactly is a "linchpin" and how do I know if I'm one?
Seth: A linchpin is the person we can't live without—the indispensable person who does work that matters, the person who is trying to stand out as opposed to fit in, the one who's not easily replaceable, the low-paid cog in the giant industrial machine but, in fact, the person whom we seek out.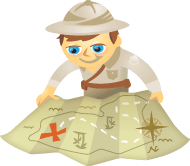 Looking to grow your blog following? You might be surprised that the best way to gain a following is to focus on other people's blogs.
Outreach is key to having a blog that actually works for your business, yet it's the one element many professionals ignore. And it's contrary to most competitive thinking because it involves spending time away from your blog.
Done correctly, however, reaching out to other bloggers in your field will actually create more business opportunities, increase traffic to your own blog, and enhance your business brand more than any other tactic you could employ.
Here's how: