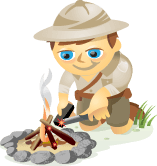 Do you blog?
Are you looking for WordPress plugins to help control how your content looks when it's shared across social media?
In this article, I'll share the best WordPress plugins you can use to make your social shares look great everywhere.
Why WordPress Plugins for Social Sharing?
To get the most mileage out of every social share, you need to optimize a few key elements of your content so it looks great on every social network, including search results.
While many websites have to rely on adding rich snippets to the HTML, WordPress users have almost unlimited options when it comes to easy-to-use plugins for social media optimization.
Keep reading to take your blog to the next level:
#1: Implement Twitter Cards for Rich Media Tweets From Your Website
Whenever someone shares content from your website on Twitter, you hope for at least two outcomes: 1) You want their tweet to bring other Twitter users back to your content and 2) you want your username added as the publisher and/or author.
Unfortunately, a lot of the tweets you get for your content can look like this.
How A Regular Web Marketer Got A #Google Link Penalty Removed http://t.co/QSmso36msd

— Azam Corry (@AzamCorry) January 28, 2014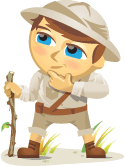 At the Facebook f8 conference earlier this year, founder and CEO Mark Zuckerberg unveiled Open Graph as "the most transformative thing we've ever done for the web" and with that announcement, the disparate strands of the world wide web became more tightly woven.
At the time, and to my surprise, mention of Facebook Credits was minimal at best—but as more information becomes available, it's my prediction that Facebook Credits will be the NEXT major step Facebook takes toward unifying the online experience from simple, social interactions to true social commerce (or when tied to Facebook commerce, labeled as fCommerce).