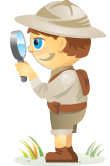 If you heard about a marketing strategy that could substantially lower your marketing expenses and return 600% or more of your investment, would you be interested in learning more about it?
When Social Media Examiner surveyed 1,900 marketers in 2010, half said they wanted to learn more about this strategy.
Of those just starting out in social media marketing, 65% wanted to learn more about it. And 81% of all the marketers surveyed said they would definitely increase their use of this strategy.
No, it's not Facebook, Twitter, LinkedIn or YouTube.
Sure, Facebook, Twitter and LinkedIn were among the top four social media tools among this group of marketers.
But what was first?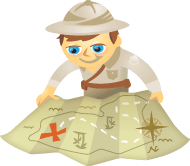 Are you a Sketchy Sam or a Likeable Laura? When it comes down to doing business with someone, there's no doubt that reputation is a major factor in making a decision.
After all, would YOU do business (knowingly) with a sketchy person?
But with the rise of social media comes new challenges for businesses of all shapes and sizes, especially when it comes to reputation: Who knows you and what do they know you for?
Are you helpful? Are you a great person to do business with? Are you a trusted resource or a product pusher?
More importantly, in the transparent business world we now live in, are you AWARE of your reputation… and are you doing something about it?