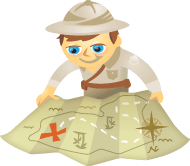 Are you looking for creative ways to discover what your readers' interests are?
Imagine your online community is a group of hungry people who walk up to a table where you have a spread of finger foods and appetizers. That's your online content.
By watching which items disappear quickly, you learn what your audience truly wants. That's the content that satisfies their hunger. And that's what you need to give them.
In this article I'll show you 8 ways to discover what topics satisfy the hunger in your online community.
#1: Ask your community
Most businesses assume that they know what their online community wants to hear from them. There's nothing like doing a reality check by asking your community directly. What you learn might surprise you.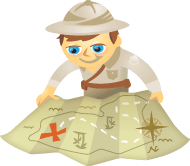 How well do you really know your audience? Do you know their likes, dislikes, needs, fears, wants, and challenges? Getting to know and understand your customers and prospects is the key to growing your business.
With the rise of social media, the importance of knowing your audience has taken center stage. When you listen to your audience, your one-on-one engagement on social sites becomes effortless and ultimately you are able to deliver exactly what they want, when they want it.  The real-time element of social media makes this possible.  With simple online surveys you can take your social media program to an entirely new level.