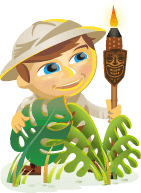 Do you rely on word of mouth to promote your business?
Are you wondering how to get more people to recommend your product or service?
To learn how to build a business that's highly recommended, I interview Paul Rand.
More About This Show
The Social Media Marketing podcast is an on-demand talk radio show from Social Media Examiner. It's designed to help busy marketers and business owners discover what works with social media marketing.
In this episode I interview Paul Rand, the CEO of Zócalo Group, an agency that specializes in digital, social and word-of-mouth marketing. He's also the chief digital officer at Ketchum and former president of the Word of Mouth Marketing Association. Paul authored the book, Highly Recommended: Harnessing the Power of Social Media and Word of Mouth to Build Your Brand and Your Business.
Paul explores how your business can become highly recommended.
You'll discover what motivates recommendations, the importance of targeting the right influencers online and the six steps to getting more positive recommendations for your business.
Share your feedback, read the show notes and get the links mentioned in this episode below!
Listen Now
Listen now: Play in new window | Download | Embed
Subscribe: iTunes | Android | RSS
You can also subscribe via
iTunes
,
RSS
,
Stitcher
,
SoundCloud
or
Blackberry
.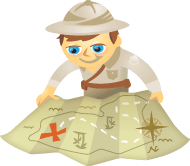 Are you looking for the latest social media marketing tactics?
Do you want to know what the social media marketing pros are doing today?
Keeping up with the latest social media changes is not always easy, and our social media marketing tactics may need to be refreshed.
We asked 16 social media pros to share the best marketing tactics worth doing today.
Here's what they have to say.
#1: Host Social Media Events
You can build a loyal, raving community by hosting online events that put the focus on your fans.
A fun and effective online event is hosting a "Fan Page Friday"—it's essentially a virtual networking party where you allow all your fans to share links to their own pages on your page.
The event can last as long as 24 hours or more and is a great way to discover new businesses, get more fans, and build tremendous community while increasing your EdgeRank (news feed visibility), too.
Many page owners launch a Fan Page Friday event every week; however, I find it much more effective to host one about every four to six weeks, as it has a bigger impact. On my last virtual party, several thousand page owners participated, many of whom picked up as much as a hundred or more new fans as a result.
Be sure to include a hashtag like #FacebookFriday and schedule your initial invitation to go out very early in the morning. Then add another couple of invitations throughout the day.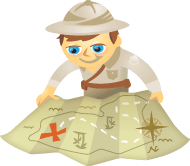 Are you on LinkedIn?  Did you setup an account there years ago but rarely leverage your contacts?  Perhaps you're a LinkedIn regular, but you want to take your your efforts to the next level?
This article will reveal five ways you can build meaningful relationships on LinkedIn that will lead to business opportunities.
Is LinkedIn Not Working For You?
Up to this point, you've probably focused on building up your connections to grow your online influence and visibility. However, the greater challenge lies in actually going deeper with those connections that you've made online. If you're simply connected to someone but have no further dialogue, what have you really accomplished?