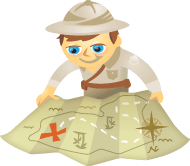 Are you looking for the latest social media marketing tactics?
Do you want to know what the social media marketing pros are doing today?
Keeping up with the latest social media changes is not always easy, and our social media marketing tactics may need to be refreshed.
We asked 16 social media pros to share the best marketing tactics worth doing today.
Here's what they have to say.
#1: Host Social Media Events
You can build a loyal, raving community by hosting online events that put the focus on your fans.
A fun and effective online event is hosting a "Fan Page Friday"—it's essentially a virtual networking party where you allow all your fans to share links to their own pages on your page.
The event can last as long as 24 hours or more and is a great way to discover new businesses, get more fans, and build tremendous community while increasing your EdgeRank (news feed visibility), too.
Many page owners launch a Fan Page Friday event every week; however, I find it much more effective to host one about every four to six weeks, as it has a bigger impact. On my last virtual party, several thousand page owners participated, many of whom picked up as much as a hundred or more new fans as a result.
Be sure to include a hashtag like #FacebookFriday and schedule your initial invitation to go out very early in the morning. Then add another couple of invitations throughout the day.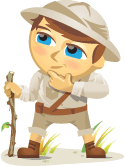 **UPDATE:  We have announced our two winners. The winner of the comment/blog portion of the contest, receiving two tickets to the Facebook Success Summit is Theodore Sturos, read his comment here. The winner of the Twitter contest is Kim Isles. Thanks to everyone who participated in the event. We look forward to seeing you all in a couple of weeks!**
Want to win a free ticket to the largest online Facebook marketing event of the year?
Social Media Examiner has worked hard to bring you our second-annual Facebook Success Summit. It's even better than last year! And we've come up with a fun way to get you involved.
First, what is this event?
Facebook Success Summit 2011 is an online conference dedicated to helping businesses master Facebook marketing. More than 900 businesses have already signed up, including Sony, CNN, Hewlett-Packard, Smucker's, Zealand, Virginia State Parks, Hampton Inn and hundreds of smaller businesses.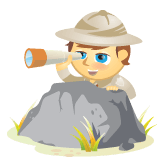 Back in October of 2009 we launched SocialMediaExaminer.com.  The response was immediate and it was big (I'll share some of the back story in the video below).
We relied 100% on social media tactics to drive traffic to this site.
In less than 5 months, Social Media Examiner was declared the #1 small business blog in the world by Technorati, added more than 13,000 email subscribers, brought nearly 100,000 people a month to the site and is ranked as one of the top 4200 websites in all of America by Alexa.
We didn't advertise, didn't rely on the press and almost none of our traffic is coming from search engines.  Nearly overnight, this site has become a top destination for businesses.