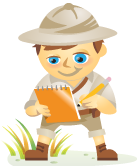 What makes Adele a better singer than Rebecca Black?
Is it her magical vocals or her higher Klout score?
And if Seth Godin (Klout score: 0) chooses not to interact on Twitter, does that mean he's less influential than Uncle Pete, whose Klout score is 35?
These are some of the tricky questions that are being asked since the emergence of new systems that attempt to measure people's online influence through "social scoring."
But the question is this: How exactly is "influence" measured? And how do those who make such personal yet inflammatory verdicts decide the scores?
You Have Become a Number
If you have a social media account, your value as an influencer is already being calculated based on how often you tweet, connect, share and comment.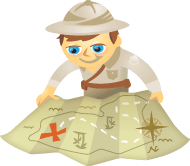 Are you on LinkedIn?  Did you setup an account there years ago but rarely leverage your contacts?  Perhaps you're a LinkedIn regular, but you want to take your your efforts to the next level?
This article will reveal five ways you can build meaningful relationships on LinkedIn that will lead to business opportunities.
Is LinkedIn Not Working For You?
Up to this point, you've probably focused on building up your connections to grow your online influence and visibility. However, the greater challenge lies in actually going deeper with those connections that you've made online. If you're simply connected to someone but have no further dialogue, what have you really accomplished?