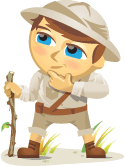 **UPDATE:  We have announced our two winners. The winner of the comment/blog portion of the contest, receiving two tickets to the Facebook Success Summit is Theodore Sturos, read his comment here. The winner of the Twitter contest is Kim Isles. Thanks to everyone who participated in the event. We look forward to seeing you all in a couple of weeks!**
Want to win a free ticket to the largest online Facebook marketing event of the year?
Social Media Examiner has worked hard to bring you our second-annual Facebook Success Summit. It's even better than last year! And we've come up with a fun way to get you involved.
First, what is this event?
Facebook Success Summit 2011 is an online conference dedicated to helping businesses master Facebook marketing. More than 900 businesses have already signed up, including Sony, CNN, Hewlett-Packard, Smucker's, Zealand, Virginia State Parks, Hampton Inn and hundreds of smaller businesses.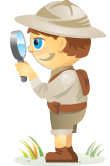 If you heard about a marketing strategy that could substantially lower your marketing expenses and return 600% or more of your investment, would you be interested in learning more about it?
When Social Media Examiner surveyed 1,900 marketers in 2010, half said they wanted to learn more about this strategy.
Of those just starting out in social media marketing, 65% wanted to learn more about it. And 81% of all the marketers surveyed said they would definitely increase their use of this strategy.
No, it's not Facebook, Twitter, LinkedIn or YouTube.
Sure, Facebook, Twitter and LinkedIn were among the top four social media tools among this group of marketers.
But what was first?