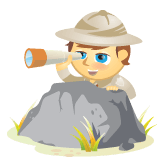 Think you know what World Wrestling Entertainment (WWE) is all about? You might be surprised to read about WWE's emerging social media story.
But first, it's easy to pigeonhole WWE as fringe cable channel with a small group of die-hard fans, but you likely don't know all the facts…
WWE.com outperformed ABC.com, CBS.com, NBC.com, NASCAR.com, PerezHilton.com, NHL.com and UFC.com. More people attended Wrestlemania XXVI than the Super Bowl, held in the same stadium.
"WWE" ranked #3 for most searches on Yahoo! in 2009, behind only Michael Jackson and Twilight. (As I write this, WWE is the top-trending search term on Yahoo!) And WWE.com has more than 14 million average monthly unique visitors worldwide.
More significantly, WWE's own social networking site has 610,000 registered users who participate in forums, comment on blogs, and consume the millions of photos and videos that WWE updates continuously.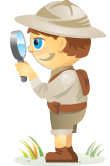 There are some interesting studies surfacing lately in the world of social media.  Here's a summary of three recent research findings covering the benefits of social media marketing, how forums help brands and how businesses are employing social media marketing.
#1: 50% of Small Businesses Say Lead Generation is Biggest Benefit of Social Networking
According to the "Small Business Marketing Forecast 2010" from Ad-ology, lead generation is the biggest benefit of social networking for U.S. small businesses.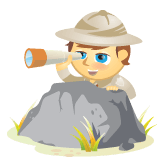 It was a classic business beginning. Two friends, some margaritas, and maybe a little cocktail napkin scribbling.
In 2004, Steven Cox sat down with a fellow musician after a gig. Cox's friend and his wife were expecting their first baby and hoping to buy a house. But as a musician and private instructor, he struggled with making ends meet.
"Playing music doesn't necessarily pay all the bills, unless you have a really big contract or gig," Cox says. "My friend was hanging flyers in drugstores and music stores but still not finding enough students."
Cox, once a full-time musician, worked a day job in IT and management consulting at the time. When he suggested his friend go online to connect with aspiring musicians, the friend confessed, "I'm a musician. I don't know anything about that."
With that, Cox began orchestrating TakeLessons.com.
Today, TakeLessons is America's leading music and voice lessons company—a position reached largely through social media marketing.