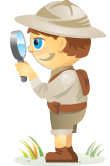 With 2010 fast approaching, there's lots of talk about the social media predictions for the coming year. Although we don't have a crystal ball here at SocialMediaExaminer.com, we do have recent social media studies to support some very likely trends.
David Armano recently published his social media predictions for 2010 on the Harvard Business Blog.  Here's a detailed analysis on whether his predictions will likely come true.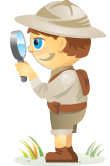 With social media marketing evolving at a rapid pace, it's essential to stay current on the latest industry trends. Here are some interesting findings from recent social media studies:
#1: Social Media Engagement Big Challenge for Many Businesses (Deloitte)
Survey results from a recent Deloitte study (2009 Tribalization of Business Study), point to some key challenges that organizations are facing as they move toward integrating online communities into their social media strategy.
Here are the top three areas respondents identified as obstacles:
Keeping visitors engaged:  30%
Getting people to join:  24%
Encouraging return visits to the online community:  21%
In addition, the majority of respondents agreed that the following are key business outcomes for their online communities: