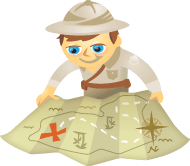 If you use Twitter, chances are you've tweeted from a live event.  But there's so much more Twitter can offer.  In this article, I'll share three secrets you've likely never heard of…
But first, why do you attend offline events? Is it the lunch (invariably chicken and rice)? Maybe the dorky name tag? Or perhaps you're lured to the junk contained in a $5 laptop bag made in China?
No, no and no. You go to events and conferences for something more than a snack and some SWAG.  You go to learn something and grow your personal network.
And in that regard, Twitter has a starring role.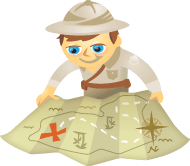 Do you know how your social media activities are driving offline sales? How many customers came into your store or called for more information after viewing your social media profiles?
Here's one of the biggest questions for businesses: Will the time they spend interacting on Facebook and Twitter affect their sales? Though they spend the considerable effort necessary to create thriving social media communities, small business owners and marketers often fail to drive floor traffic, inbound calls, store sales, and other offline business success metrics.
But it doesn't have to be that way. Savvy marketers will begin to tie the development of communities on social media networks to increased revenue if they implement a few of these simple steps that make sense for their specific business.