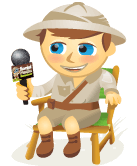 In this video I interview Christi McNeil, emerging media specialist and spokesperson for Southwest Airlines. She handles the online media relations and is the voice behind the Southwest Airlines Twitter account.
Christi talks about how to use social media to connect with customers by sharing behind-the-scenes stories, covering breaking news and seizing opportunities to connect with customers on a deeper level.
Be sure to check out the takeaways below after you watch the video.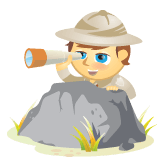 Does your business have a blog? Are you looking to generate engaging comments and new daily visitors? If so, look no further.
This article showcases 10 top blogs in multiple markets. Follow their lead to take your blog from good to great. And if you don't have a business blog yet, now's the perfect time to get in the game!
Each of these successful blog examples has incorporated unique features that have attracted thousands of readers. The great news is that you don't have to reinvent the wheel—just model the best. Take a look at these thriving blogs and apply the same success strategies to your own blog.