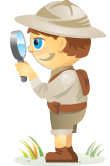 Do you know where your customers and prospects spend time online?
Marketers have long relied on market research to determine where to spend their advertising dollars on television, radio and print advertisements.
In the last few years, research organizations have begun providing intelligence on how consumers behave on social networks.
The following article is based on new social media research studies.
These findings will help you better strategize your company's social efforts to match your customers' behaviors.
#1: Know Where Your Customers Spend Their Time
Three recent research studies show active Internet users spend anywhere from 16% to nearly 25% of their online time on social networks.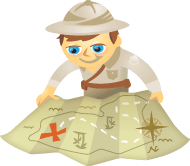 Video is very hot and there's a strong social media connection.  Are you using video to promote your business? Do you know the best ways to leverage this growing form of content?
What follows are 5 ways you can tap into the exploding video frontier—and achieve many social media advantages.
Why Video Now?
The demand for video is already proven:  U.S. audiences viewed nearly 28 billion online videos in November 2009 alone.
The demand for video in a social setting is clearly growing:  Nielsen reports that online video viewing on social networking sites was up 98% in 2009.