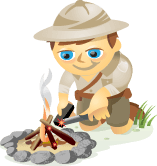 Do you find it hard to connect with your ideal audience using the larger social networks?
Have you considered a smaller social network?
In this article, you'll find 7 niche social networks built to serve specialized markets.
Why Niche Social Networks?
Ask almost anyone what to include in your social media strategy and you're likely to hear Facebook, Twitter or Google+ in the response.
But you may find it useful to tap into a specialized network.
Use a niche social network to reach a narrowly targeted audience where strategic networking can help you connect with potential customers and business partners of all kinds.
A niche social network within your industry can work wonders to reach people of interest there.
You can also look for niche sites where people come together around one of the core values or interests of your business. It's an easy way to find and connect with like-minded people for more strategic networking.
The easiest and fastest way to find these niche sites is likely to be a good old Google search. For example, see below: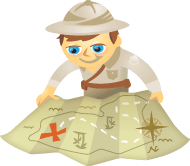 For many companies, the conversation has shifted from "why" or "should" we do social media, to "where" and "how" social media should be done.
A major component of answering those questions effectively is understanding in which social outposts your customers are concentrated, because there really is no benefit in beating your customers to the punch. Companies should follow, not lead, their customers across the social web.
At conferences, I'm often asked something along these lines: "My boss thinks none of our customers are on Facebook, but I think they are. What do I do?"
Here are 4 ways to find out where your customers are in social media: