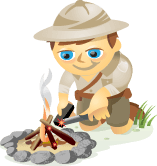 Are you looking for ways to enhance your social media marketing?
Do you want new tools to simplify your job?
We asked a group of social media pros for the hottest social media tools they use today.
Check them out to see if these social media tools are a good fit for you!
#1: RivalIQ
Figuring out precisely what works in social media is a tricky (yet entirely necessary) proposition.
I'm always seeking to improve clicks, shares and social media engagement on my own content as well as our Convince and Convert clients' content.
Recently, I started using RivalIQ to get at what's working in social, and this easy-to-use, reasonably priced analysis platform produces a steady stream of insights while saving me a ton of time.
Here, I set up a collection of consumer products companies (RivalIQ calls them a "landscape") for a strategic plan we're building. With just a click or two, I can find the top 50 Facebook posts (by engagement rate or total engagement behaviors) among these companies over the past 7, 14, 30 or 90 days.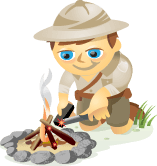 Are you looking for better ways to find new and interesting content to share?
Is finding time to read and share interesting content a battle?
In this article, I outline 3 tools to help you find and share great content while saving you valuable time.
#1: Subscribe to Blogs Using Feedly
Blog posts can be a great source of content, but it takes time to visit each blog and check for new posts every day. Subscribe via email and you get far too many emails or they may not arrive at a suitable time for you to read them. This makes an RSS reader a valuable curation tool.
Google Reader has been widely adopted by content curators, but Google is retiring this product on July 1.
An ideal replacement is Feedly, which lets you easily receive, organize, read and share content from your favorite blogs.
With Feedly, the most recent content from each blog you subscribe to is added each time you open it up. Feedly makes sure you see new content and provides a central place to read and share it from.