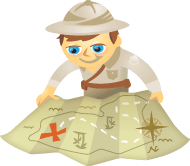 Twitter is a great tool for conversations, building community, finding brand advocates and reading the latest news. That's why celebrities, athletes, your competitors—and hopefully you—are on Twitter.
The growth and usage of Twitter is not surprising. Compete.com estimates approximately 21 million unique monthly visitors, and a quick search on Twitter yields a variety of conversations from music, sports, politics, events and products.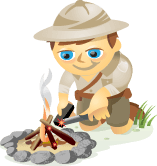 If you talk about social media, invariably someone is going to say something I'm sure you've heard a lot: "I don't have time to chit-chat. Time is money, and I don't care about a bunch of nerds' opinions anyway." …or something along those lines! Twitter is often the target of such criticism.
Now, reading Social Media Examiner, you might be surprised to hear that sometimes I think people who say this have a point. Sometimes.
Fact is, if you see Twitter or any other social media service as a venue for chit-chat, and that's how you use it for hours a day, then you're likely better off doing something more productive with your time.
On the other hand, there are ways to get a lot of value out of Twitter. As with most things, it all depends on how you use it.
We programmers have a saying: "Garbage In – Garbage Out." This essentially means you get out what you put in. If you put in chit-chat, don't be surprised if that's all you see in return!
Here are nine benefits I've personally seen through my couple of years of Twitter usage.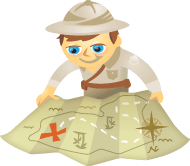 Are you struggling to get more clicks and bookmarks on your articles? Possibly there is one area in which your content is letting you down. Even the best blog post writers sometimes make this mistake.
One aspect of your writing requires a great deal of effort getting right, and it is so obvious it is commonly overlooked. What is the first thing a social media user sees?
"I glance at the headlines just to kind of get a flavor for what's moving. I rarely read the stories, and I get briefed by people who probably read the news themselves."
George W. Bush
"It has been found that the less an advertisement looks like an advertisement, and the more it looks like an editorial, the more readers stop, look and read."
David Ogilvy