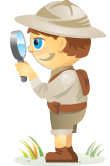 Welcome to our weekly edition of what's hot in social media news. To help you stay up to date with social media, here are some of the news items that caught our attention.
What's New This Week?
Facebook Launches New Pages: Facebook users are now discovering the new Facebook page design. Admins can preview the new design and have the option to upgrade now, or wait until March 1st when all pages will be automatically upgraded to the new design. Here's a summary of the latest important changes to your Facebook business pages:
Page admins can now get notifications when fans interact with their page or posts
There's a place to showcase photos along the top of your page
There's a news feed for your page
Page admins now have the ability to Like and post on other pages as your page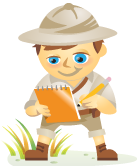 I bet you only use YouTube when your 10-year-old daughter wants you to watch some cute pet videos, right?
But you would never think of using it to market your business.
If I told you that YouTube has a 'Science & Technology' category, a 'How To' category, and an 'Education' category, can you begin to see the possibilities?
Whether you work for a high-tech company, a hardware store, or a university, you might want to learn more about using YouTube to publicize your operation.