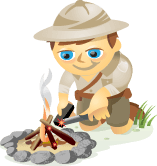 Recently LinkedIn added lot's of new functionality that impacts marketers and business owners. This article will tell you what you need to know.
But first, were you aware that LinkedIn has a company page (similar to Facebook). With 85 million business members, who wouldn't want a business page there?
Normally the profile pages that you set up on LinkedIn are for your own personal use. It's against LinkedIn's terms and conditions to set up a personal profile page as a business. But LinkedIn has seen that by capturing and promoting more business information in this community, it could make way for a lot more engagement and knowledge-sharing.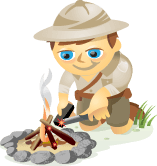 Could your web browser replace the need to visit Facebook, Twitter and LinkedIn on a regular basis? To find out the answer, keep reading…
Web browsers have changed considerably over the past 15 years. From Internet Explorer to the upstart Mozilla stealing their thunder and most recently Google rearing its head with an ultra-fast browser, Chrome, the field of play is starting to get crowded.
Obviously, that means it's time for a new name to join the fray—and with a social twist.
Enter RockMelt.
RockMelt is a different breed of browser altogether.