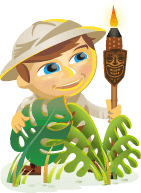 Have you considered podcasting for your business?
Are you wondering if now is the right time to start?
To learn about the amazing growth and the opportunities that exist for marketers, I interview Michael Wolf for this episode of the Social Media Marketing podcast.
More About This Show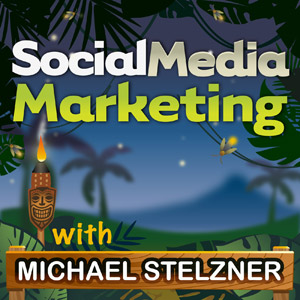 The Social Media Marketing podcast is a show from Social Media Examiner.
It's designed to help busy marketers and business owners discover what works with social media marketing.
The show format is on-demand talk radio (also known as podcasting).
In this episode, I interview Michael Wolf, who is the host of the NextMarket Podcast. He's also the chief analyst at NextMarket Insights, where he tracks the growing world of podcasting. Michael's approach to analyzing podcasting is unique.
Michael shares the research he carried out to help him discover more about podcasting, and where the market is headed.
You'll discover why the business category is one of the biggest areas for growth, and the reason why advertisers are now taking notice.
Share your feedback, read the show notes and get the links mentioned in this episode below!
Listen Now
Listen now: Play in new window | Download | Embed
Subscribe: iTunes | Android | RSS
You can also subscribe via
iTunes
,
RSS
,
Stitcher
,
SoundCloud
or
Blackberry
.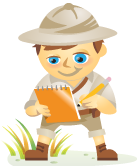 I recently interviewed Brian Solis, author of the new book, Engage: The Complete Guide for Brands and Businesses to Build, Cultivate and Measure Success in the New Web. He is also coauthor of the book, Putting the Public Back in Public Relations.
During this interview, you'll gain some great social media insight, discover some key mistakes businesses make, and learn which corporations are excelling with social media.
Mike: In your book, you made the following statement: "We are forever students of new media. We should never strive to master something that evolves much faster than our ability to grasp its lessons."
Can you elaborate on what you meant?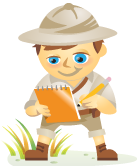 I recently interviewed the world's leading marketing expert Seth Godin, author of 11 books (many of them focused on marketing). Some of his more notable books include Permission Marketing, Purple Cow, and Tribes. His most recent bestseller is called Linchpin: Are You Indispensable?
During this interview, you'll learn how Seth employed new media to promote his latest book and his thoughts on marketing and social media.  Note: Be sure to listen to the complete interview at the bottom of this article.
Mike: What exactly is a "linchpin" and how do I know if I'm one?
Seth: A linchpin is the person we can't live without—the indispensable person who does work that matters, the person who is trying to stand out as opposed to fit in, the one who's not easily replaceable, the low-paid cog in the giant industrial machine but, in fact, the person whom we seek out.