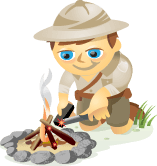 Do you use Google Analytics to help you make marketing decisions?
Are you familiar with the latest changes in Google Analytics?
Google recently made the switch to secure search, which has resulted in a larger return of "not provided" keyword data in Analytics reports.
For marketers who used the information to guide their marketing and content, the loss of keyword data has been quite a blow.
Fortunately, Google also updated Analytics with more than 14 new features that are incredibly useful to business owners who make decisions based on how their audience interacts with their website and social profiles.
In this article, I'll share what's new in Google Analytics and how you can make the most of these changes to benefit your business.
#1: New Google Analytics Reports
When you log into your updated Google Analytics account, you'll notice that Traffic Sources and Content have been replaced by Acquisition and Behavior.
The new Acquisition section offers you two new views: Overview and Channels.
The Overview report displays Analytics ABC data for your top channels (e.g., Social, Organic, Direct), sources (e.g., Facebook, Twitter, LinkedIn) or media (e.g., Organic, Referral, Email).
Essentially, the Overview report helps you see which channels bring in the most visitors, which channels bring in engaged visitors and which channels bring in visitors who convert into email subscribers or customers.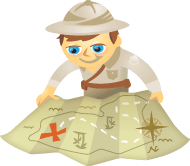 Don't you wish you could track the traffic impact of Twitter, Facebook and Google+ using Google Analytics? Well now you can. Keep reading to learn how.
Google's getting social in a big way.
Google has been quite busy lately, rolling out Google+ (Google's social network) to a limited audience, the Google +1 button (a feature similar to Facebook's Like button), a new Google Analytics interface and Google Analytics Social Interaction Tracking.
Google Analytics Social Interaction Tracking
This new Analytics feature allows you to track social interactions on your website, your blog or on your Facebook fan page. These actions include the Twitter button and the Facebook Like, Unlike and Send actions.
In this article, I will guide you step-by-step in adding this powerful new tracking feature to your Facebook tabs or web pages.