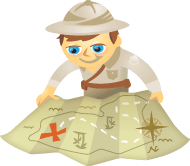 Did you know using facts and figures instead of images can lower interaction?
Do you appeal to your audience's emotions to drive sales?
Our brains are hardwired to base decisions on emotion and familiarity.
In this article I'll show you four ways you can use behavorial triggers to get more out of your social media marketing.
Visual and Emotional Content Inspire Action
As a marketer, your job is to drive behavior in others–whether it be a click, like or purchase.
It can be a challenge to know how to inspire those actions, but a little background on how people process and react to their surroundings can help you do just that.
I'm going to tell you about the basics of our "brain biology," and then give you examples of how you can use it to your advantage.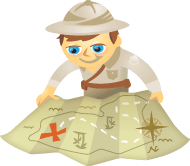 One of the hallmarks of social media is content:  creating it, sharing it and engaging with it.
The best content in social media inspires, informs, educates or entertains (and if you're really lucky, it does all four!).  But how do you create content that goes viral?
What follows are seven strategies you can employ to help your content succeed.
The idea for this post came from Jay Baer's excellent article on creating reusable social media content, which defined how companies can generate more value by repurposing existing content.