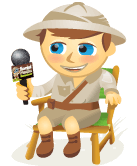 In this video I interview Lauren Vargas, who is the Community Management Strategist at Aetna.
Lauren shares how Aetna is to building a corporate presence on social media instead of focusing on a campaign approach in their marketing efforts as they have done in the past.
You'll discover what they're doing to achieve this within their social community.
Be sure to check out the takeaways below after you watch the video.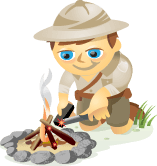 As with any new technology, social media has spawned its share of misconceptions and myths that keep people from interacting.
It's time to debunk the big myths that are keeping business owners and marketers on the social media sidelines.
Myth #1: My Customers Aren't on Social Media
Wow, if I had a dollar for every time I heard this one….  Seriously, this myth keeps more businesspeople from interacting with potential customers through social media than any of the others.
The fun part is all you need is a little data to convince people that their target customers are indeed on social networks.