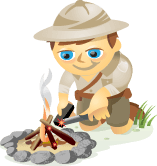 Are you looking for ways to enhance your social media marketing?
Do you want new tools to simplify your job?
We asked a group of social media pros for the hottest social media tools they use today.
Check them out to see if these social media tools are a good fit for you!
#1: RivalIQ
Figuring out precisely what works in social media is a tricky (yet entirely necessary) proposition.
I'm always seeking to improve clicks, shares and social media engagement on my own content as well as our Convince and Convert clients' content.
Recently, I started using RivalIQ to get at what's working in social, and this easy-to-use, reasonably priced analysis platform produces a steady stream of insights while saving me a ton of time.
Here, I set up a collection of consumer products companies (RivalIQ calls them a "landscape") for a strategic plan we're building. With just a click or two, I can find the top 50 Facebook posts (by engagement rate or total engagement behaviors) among these companies over the past 7, 14, 30 or 90 days.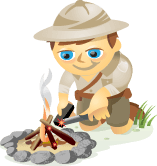 Do you want more leads from your social efforts?
Did you know there are great social media tools that make the sales process easier?
In this article, I'll review 3 tools to help you get the information you need to generate revenue from your social media activity.
#1: Nimble—Nurture Your Relationships and Get Sales
Nimble is a social relationship manager. Through social media you can build a large network of people whom you connect with, but there is likely to be a smaller group of key people who are potential advocates, influencers or customers for your product or service.
The development of relationships in social media is very important for your business.