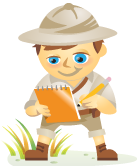 There was an overwhelming number of users checking in using Foursquare at the South by Southwest Conference (SxSW), held in Austin, Texas recently.  The application changed itself up a bit for its second conference appearance, allowing users not only to check in at buildings, but at each event at the conference.
It is mind-boggling to think that the now-famous location-based app launched at the very same conference only a year ago. Geo-location apps like Foursquare and Gowalla took center stage at the event, with Foursquare being the clear winner.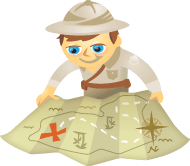 Do you run a local business?  Maybe a restaurant, coffee shop or retail outlet?  Do you want a fun way to encourage repeat traffic to your business?  Does the idea of your customers talking about your business to all their friends sound interesting? If so, you need to pay attention to Foursquare and Geotagging.
What is Geotagging?
Simply put, geotagging is the process of attaching geographical data (longitude and latitude) to photographs, videos, websites, status updates and even emails.  This geotagged data shows where the photos, videos, etc., were created or modified.