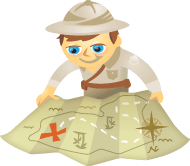 Do you advertise on social channels?
Want to reach your audience more effectively?
By combining CRM data with social data, you can enhance your ad targeting.
In this article you'll discover how to integrate CRM and social data to improve Twitter and Facebook advertising.
What Are CRM Data and Social Data?
Every action people take online creates data. Each interaction, email signup, survey question and social engagement helps you learn more about your target audience and create customized online experiences that can influence the bottom line.
Two big sources of user data—CRM and social media—fit together perfectly for digital marketing campaigns. They're like two long-lost friends finally joining forces and making magic happen.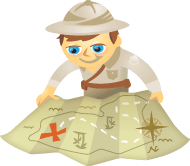 Do you know where all of your social traffic is coming from?
Want more detailed information on social media referral traffic?
The Google Analytics' Social Network Referrals report gives you a top-level snapshot of social media referral traffic, but it may not show you everything.
In this article you'll discover how to create custom URLs to find what is called dark social media traffic.
What Is Dark Social Media?
Dark social media traffic is referred to your site when you post a direct link to your content on a social media network and that link is clicked outside of the network.
For example, dark social media traffic happens when you post a link to Facebook and someone clicks on it from within a mobile dashboard app such as TweetDeck, or when someone copies that link and shares it via email or a text message.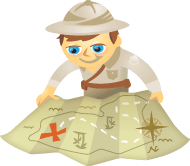 Do you want to increase awareness of your brand online?
Are you ready to take the plunge and use content to connect with your audience on social media?
If you shift your thinking and perception about what makes your brand successful, you can tease out great content that will undoubtedly catch the attention of potential customers.
In this article, I'll show you how to start building an engaging presence on social media in four easy steps.
#1: Build a Targeted Community
The first step is to build a community of people who care about what your brand has to offer.
It doesn't matter if you have a Facebook, Twitter, LinkedIn or Google+ page or all of the above. As long as you have a starting point, you can start building your audience on social media.
Haphazardly trying to build a large community won't be very helpful. Your best bet will be to build a targeted community. How do you build targeted communities? Generally speaking, there are two ways.
Organic Community-Building
To build a community through organic means, you must provide share-worthy and useful content that's relevant specifically to the audience you want to reach. The more your content (on any social network) gets shared, the more eyes see it.