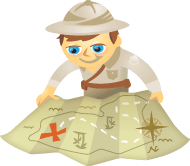 Do you have a blog and are looking for guest bloggers?
Are you looking for a way to guest blog on other sites?
Whether you're wanting to write more or are looking for writers, guest blogging may be the right solution for you.
In this article, I'll show you the four best communities to help you launch your guest-blogging activities.
Why Guest Blog?
The answer is simple—to get visibility, receive more web traffic and develop relationships.
Earlier this year, Matt Cutts declared the fall of guest blogging, launching a controversial debate around the web. The point is this: with the Google algorithm becoming more complex, the key to success in guest blogging resides in quality, originality and creativity of the blogger's content. No tricks.
Guest blogging is an excellent method of marketing your site by publishing posts for other blogs and/or accepting posts from other writers.
#1: Pitch Or Find Posts On Guest Crew
If you are just starting out as a guest blogger and want an immediate boost for your business, Guest Crew is the right place to begin.
After a free registration, you can choose to use this platform as a blog owner or an advertiser.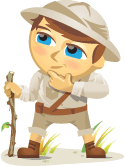 Guest blogging is one of the most efficient, yet misunderstood, social media marketing tactics.
It's not new. In fact, it's almost as old as blogging itself.  It started becoming a standout tactic just a few years ago.
This post answers one of the most frequently asked questions: Is guest blogging good for "big guys?"
By the way, "guest posting, the time waster" is one of the myths I busted in my previous post for Social Media Examiner. Today's article is one more argument in favor of guest blogging.
Guest blogging is about placing your content for free outside of your own blog to increase its reach. A guest post thus is a piece of content you write for someone else's blog and include your author information to build exposure and awareness of your brand.