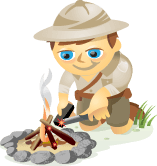 Consumer behaviors are changing, and mobile technologies are among the predominant influences affecting the shift.
More than 50% of all local web searches take place with mobile devices.
That spells opportunity for businesses that have a mobile marketing strategy.
Does your business have a mobile strategy?
Why QR codes/MS tags?
Success with mobile marketing starts with understanding your customers and then implementing an appropriate strategy. Although some marketers are known to embrace new technologies without first considering their full impact on the consumer.
This has proved to be true with QR codes.  Notwithstanding the buzz surrounding QR codes' ineffective applications have chilled some of the enthusiasm for their use as mobile marketing triggers. To help solve this problem, technology giant Microsoft, creators of the MS tag technology that competes with QR, has stepped forward.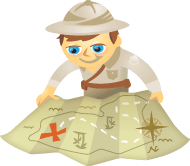 Are you wondering how to use QR codes to enhance your marketing?
Keep reading to learn some tips for implementing 5 essential steps.
Why QR codes?
QR and other two-dimensional (2D) codes can be readily integrated into your current business marketing practices to bring your online content to a mobile audience in real time.

Here's a cool video that gives you an intro to QR codes.
In North America, QR and 2D codes are still a novelty. For this reason, early adopters are eagerly putting them into practice to get to market first and capitalize on the trend. As a result, some embarrassing and costly mistakes are being made.
This article will help you learn from those mistakes and develop best practices for creating a favorable user experience that serves both you and your community well.
If you need a refresher on the basics of QR, this comprehensive article will give practical information on how QR codes can grow your business.