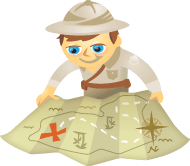 You've likely heard stories about how big companies are using Twitter as a powerful listening tool.   And although Chris Brogan has been telling us to grow bigger ears for a while, what are you actually doing about it?
Do you want to improve your Twitter listening skills? Here's a closer look at how to monitor your brand, yourself or your competitors using Twitter (and you don't need to be a big business!).
Why Is Twitter an Ideal Listening Tool?
Here's why Twitter is one of the best social media platforms for listening: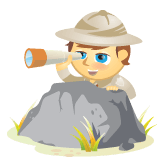 When it comes to social media, it takes a lot to impress Amy Korin.
Her resume includes digital strategy for global companies like Procter & Gamble, General Motors, Sun Microsystems and Zappos.
But her local Domino's Pizza joint left her "completely shocked."
On a rainy Sunday night, her Domino's Pizza order took an hour to arrive and then was the wrong pizza. She turned to Twitter to vent: "hardly any room for human error, but still a mistake."
What followed went way beyond the mea culpa tweet increasingly more common in business today.