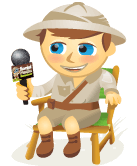 In this video I interview Darren Rowse, co-author of the best-selling book ProBlogger and founder of the popular blog ProBlogger. You'll find out how blogging has changed and what you need to know to adapt to these changes.
Darren talks about how he uses social media to build stronger relationships with his blog audience and gives you tips to find which social media platforms work best for your blog.
Be sure to check out the takeaways below after you watch the video.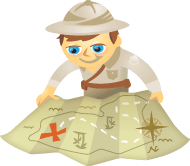 Have you thought about podcasting? Does the idea of having your own Internet radio show sound exciting?
Podcasting has taken on new steam in recent years. Many individuals, from well-known celebrities to people like you and I have had achieved great success with podcasting.
This article will show you precisely what you need to know.
Is There Money in Podcasting?
According to Wikipedia, "A podcast (or non-streamed webcast) is a series of digital media files (either audio or video) that are released episodically and often downloaded through web syndication."
When it first started, podcasting was probably ahead of its time. Though it arrived on the scene years ago, there was a time when people thought that the format was dead. My, how things have changed.