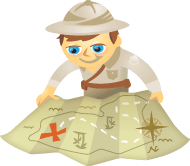 How many of your fans, readers and followers use a mobile device?
Have you considered how mobile can benefit your business?
Consumers expect companies to communicate seamlessly–not only from one social platform to the next, but also from one mobile device to the next.
In this article I'll share seven ways you can tweak your social media to appeal to mobile users.
Why Consider Mobile Users?
Users are spending more time accessing social media from mobile devices compared to desktop computers.
How much more? Pinterest users are 92% mobile; Twitter users are 86% mobile; Facebook is 68% mobile; and Tumblr is 46% mobile.
Given those numbers, it's imperative that companies recognize the importance of delivering social media messaging that caters to and targets mobile device users.
#1: Make Facebook Tabs Accessible
Facebook tabs are an integral part of marketing your business on Facebook and a good user interface experience is important for your tabs.
You don't want your users to waste time trying to view or navigate your custom Facebook tabs, you want them to easily read and interact with each tab.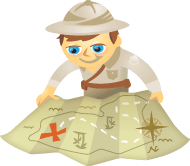 Are your customers and prospects wandering around with smart phones?
Do you want to tap into the social power of mobile users?
Leveraging the power of mobile apps that are already installed on many people's smart phones allows you to connect with people you may be overlooking.
Why Mobile?
Mobile is unavoidable—that much is clear.
Over half of US residents own a smartphone or tablet, and around half of those are using the top social media apps available on those devices.
Leveraging these mobile social networks can be challenging.
In this article you'll discover six engaging mobile apps and learn how to leverage your mobile presence to generate both brand awareness and ultimately new customers.
#1: Tweak Your Facebook Activities for Mobile Users
Facebook is the number-one mobile social network. In fact, it was the number-two most-used mobile app overall for the second quarter of this year, second only to Google Maps, according to GlobalWebIndex.
However, Facebook Mobile has been a tough area for advertisers and marketers to capitalize on.