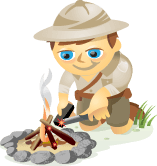 Have you figured out how to engage on-the-go prospects and customers?
Is more of your audience interacting with your business from their mobile phones?
If you want to enhance your mobile marketing, then keep reading.
I'll show you three awesome tools that make mobile marketing easier.
Why Mobile?
Mobile is no longer something you can afford to ignore.
As customers' adoption of mobile grows, you need to find ways to leverage mobile marketing tools to optimize their experience, no matter what device they're on.
Whether you've already been experimenting with mobile marketing or are just getting started, the right tools help increase leads, engagement and sales.
In this article, I highlight three tools that offer easy ways to mobilize your social media marketing strategy.
#1: Send SMS (Text) and Video Messaging With Mogreet Express
One of the most powerful mobile marketing channels available today is SMS or short message service, which is also known as text message marketing.
SMS is a permission-based messaging tool that lets customers receive messages from you after they text a keyword or sign up using a web form.
SMS may not sound sexy, but it's highly effective. Studies have indicated that 97% of mobile subscribers read an SMS (text) message within 15 minutes of receiving it. 84% respond within 1 hour.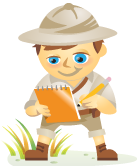 Are you wondering how to use mobile marketing to grow your business?
If so, you might be intrigued by this fun fact: 4 billion people own a mobile phone. (Guess how many people own a toothbrush? 3.5 billion!)
In fact, as I write this article, I'm on a short visit to Kenya, where even a housemaid earning $85 a month routinely uses a mobile phone.
As more consumers use their mobile phones for multiple purposes, marketers like you will have the power to reach buyers at the exact time and place they're looking for what you offer, explain Jeanne Hopkins and Jamie Turner in their new book, Go Mobile.
Go Mobile covers a lot of solid ground in mobile marketing, and while I cannot go into as much detail as I'd like, here's a taste of what you can expect.
Authors' Purpose
Jeanne Hopkins and Jamie Turner have set out to answer your most pertinent questions concerning mobile marketing such as SMS, MMS, mobile display ads, QR codes, mobile websites, mobile apps, location-based marketing and many other tools to increase your business revenue.
Their goal is to remove the shroud of mystery that surrounds mobile marketing so you can get started with your own campaign.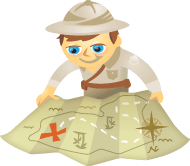 Social, local, mobile are three words marketers are hearing more and more these days.
And sometimes we may even hear them uttered together in one breath as SoLoMo.
With an increase of users relying on mobile phones, tablets and their accompanying geo-location technology, businesses today are increasingly finding the need to think locally. So, how does SoLoMo work for businesses?
In this post, we'll introduce 26 tips, an A-Z guide for location-based marketing.
#1: Analytics
If you've been wondering about location-based marketing, chances are that you've thought about how you'll go about measuring performance.
Mohamed Kahlain suggests five tools to help get a handle on how well your efforts are doing: Geotoko, Titanium + Geo, Momentfeed, WebTrends Mobile and Fourscore.