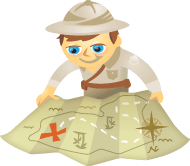 How many of your fans, readers and followers use a mobile device?
Have you considered how mobile can benefit your business?
Consumers expect companies to communicate seamlessly–not only from one social platform to the next, but also from one mobile device to the next.
In this article I'll share seven ways you can tweak your social media to appeal to mobile users.
Why Consider Mobile Users?
Users are spending more time accessing social media from mobile devices compared to desktop computers.
How much more? Pinterest users are 92% mobile; Twitter users are 86% mobile; Facebook is 68% mobile; and Tumblr is 46% mobile.
Given those numbers, it's imperative that companies recognize the importance of delivering social media messaging that caters to and targets mobile device users.
#1: Make Facebook Tabs Accessible
Facebook tabs are an integral part of marketing your business on Facebook and a good user interface experience is important for your tabs.
You don't want your users to waste time trying to view or navigate your custom Facebook tabs, you want them to easily read and interact with each tab.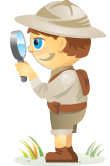 November of 2009 was a big month for Facebook.  And it's not just consumers who are leveraging this titanic network.  Check out these crazy statistics.
ComScore reported that the popular networking site surpassed 100 million U.S. visitors in a single month, joining the elite list of sites (including Google and Yahoo!) that have also reached this milestone.
This major success led to another Facebook record as founder Mark Zuckerman reported they had reached 350 million users in total.
And the impressive stats don't stop there.  ComScore also reported that Facebook took up 5.5% of all time spent online in the U.S. during the month of November.  Considering how big the "online world" actually is in terms of web pages, this was no small feat!  Check out this image: