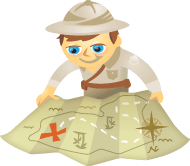 Are more of your blog visitors coming from a mobile device instead of a desktop computer?
Do you wonder how responsive design can increase customer satisfaction and improve your marketing?
In this article I'll explore three ways incorporating responsive web design into your online strategy can benefit your business.
What is Responsive Design?
Responsive web design means that your blog or website will automatically appear properly formatted on any device: a desktop computer, a tablet or a mobile device.
In What Users Want Most from Mobile Sites Today, Google reports that 61% of mobile visitors who click through to a non–mobile-friendly website will return to Google to find a site that's more easily readable from their device. It's become critical for companies to have a responsive design for their sites.
Let's explore how responsive design can help your business:
#1: Obtain Higher Conversion Rates With an Easy Mobile Experience
In the same Google report I mentioned above, 78% of users want to find what they're looking for on a mobile site in just one or two clicks, and 64% of users only want to scroll up and down on a business' mobile site, not left and right.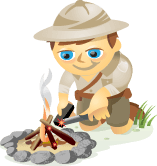 Consumer behaviors are changing, and mobile technologies are among the predominant influences affecting the shift.
More than 50% of all local web searches take place with mobile devices.
That spells opportunity for businesses that have a mobile marketing strategy.
Does your business have a mobile strategy?
Why QR codes/MS tags?
Success with mobile marketing starts with understanding your customers and then implementing an appropriate strategy. Although some marketers are known to embrace new technologies without first considering their full impact on the consumer.
This has proved to be true with QR codes.  Notwithstanding the buzz surrounding QR codes' ineffective applications have chilled some of the enthusiasm for their use as mobile marketing triggers. To help solve this problem, technology giant Microsoft, creators of the MS tag technology that competes with QR, has stepped forward.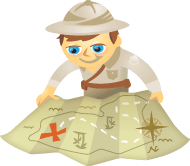 Are you too Twitter-obsessed in your social media approach?
Twitter's role as a Magic 8 Ball for our shared culture is unrivaled, and it has almost single-handedly ushered in the era of real-time search and social customer relationship management.
But Twitter is the online equivalent of HBO – important more because of who uses it and the media's infatuation with it, rather than the actual size and impact of its audience.
Don't get me wrong. I advocate participating in Twitter, and I've certainly grown my own audience via that channel.  Twitter indeed should be part of almost every company's social media tool kit. (See the great post here on how to methodically grow a Twitter following.)
However, Twitter alone does not constitute social media, and you'd think it does given all the disproportionate attention being paid to it at conferences and in trade publications.  Let me provide seven reasons why you shouldn't focus solely on Twitter…