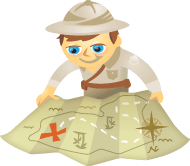 Are you thinking of becoming a podcaster? Are you curious about what it takes to become successful? If you answered yes, this article is for you.
Podcasting is like any other content medium. To both provide value and keep your audience returning, it's best that you have a plan that maximizes your potential.
The most important feedback I can give potential (or current) podcasters is that you should take the medium seriously, possibly more seriously than you treat your blog. We'll talk about why that is throughout this piece, but for now, I ask that you consider podcasting not as a way to get cheap traffic, but as a professional media outlet.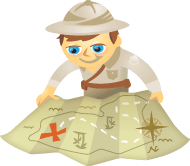 Have you thought about podcasting? Does the idea of having your own Internet radio show sound exciting?
Podcasting has taken on new steam in recent years. Many individuals, from well-known celebrities to people like you and I have had achieved great success with podcasting.
This article will show you precisely what you need to know.
Is There Money in Podcasting?
According to Wikipedia, "A podcast (or non-streamed webcast) is a series of digital media files (either audio or video) that are released episodically and often downloaded through web syndication."
When it first started, podcasting was probably ahead of its time. Though it arrived on the scene years ago, there was a time when people thought that the format was dead. My, how things have changed.