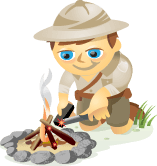 Are you looking for an easy way to foster internal social communications at your company? Perhaps you're seeking a simple way to build a community with your customers?
Here's the good news: A new (and free) tool may be just the solution you're looking for.
Looking for Something New?
Collaboration, innovation and communication—all three have become corporate buzzwords. But they are also critical components to any company's success. These are three areas where organizations are constantly looking for new ideas and social media tools are increasingly playing a larger role in that process.
Businesses have a need to communicate. They're always looking for new and different ways to foster collaboration among employees and ways to innovate—faster and more efficiently. "How can we come up with new ideas while using the least amount of resources?"
The list of tools that can fulfill these needs is long, but Posterous Groups, a recently launched social media tool (that's free), should be considered as a way to meet these business needs.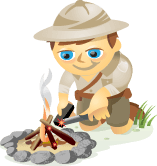 In the world of social media, it's easy to become overwhelmed in a sea of profiles and status updates. With so many services and so little time, wouldn't it be nice if posting to your social media profiles was as simple as sending an email? With Posterous, it is.
Posterous allows you to post to 20 or so social media platforms via email. Posting to LinkedIn, Facebook, Twitter, even YouTube and Picasa is as simple as sending an email. And we're not talking simple text-based posts either.
With Posterous, you can create full-screen photo galleries, groups for sharing and collaborating or just simply pass on an article you read on the Internet all by sending an email. Add a smartphone and you've got a powerful way to create and share content on the road.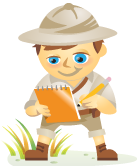 Most of us use the Internet every day. Whether for work, school or play, the Internet is woven into the very fabric of our lives. Although we spend so much of our time online, we rarely give much thought to what actually makes up the content of the Internet.
Let's be clear, the Internet is really divided into three types of stuff: (1) terribly addictive, uncomfortably funny or tremendously valuable content, (2) average, run-of-the-mill, "I already knew that" -type content and finally (3) utter crap.